Do you want to dive into the world of deliveries? Amazon's Delivery Service Partner (DSP) program lets you partner with Amazon to start your own delivery business. Imagine delivering packages to Amazon customers with all the support and gear you need right from the start. Let us break it down in easy steps so you can get rolling:
Amazon Delivery Service Partner Program (DSP)
The Amazon Delivery Service Partner (DSP) program allows entrepreneurs to partner with Amazon to start their delivery businesses. As Amazon handles millions of orders and deliveries, they introduced this program to collaborate with service partners to ensure efficient delivery and good customer experience.  The program provides entrepreneurs with the necessary equipment, software, and support to get their businesses up and running. Amazon DSP partners are responsible for hiring and managing their delivery drivers and delivery routes.
At present, Amazon has about 1700 delivery service partners with 50000 last mile vehicles.
Let us go through the procedure of starting your delivery business with Amazon.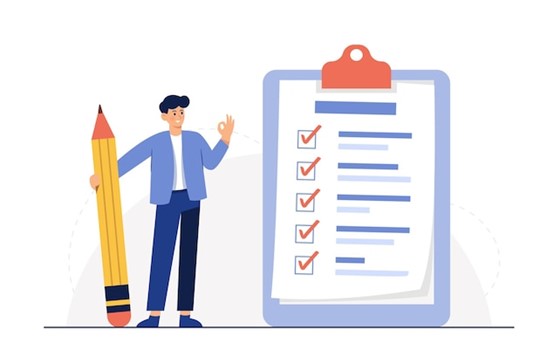 Step 1: Meet the Requirements
First things first, make sure you're eligible. You have to meet the following eligibility criteria to apply for the program.
You should have a valid driver's license.
A clean driving record is preferred. 
You should have a minimum of $30,000 in liquid assets.  
Your credit record should be good. 
Amazon is not very particular about logistics expertise. They are open to welcoming people from different backgrounds if they fulfill the criteria. 
Step 2: Fill Out the Application
If you're eligible, go ahead and apply to Amazon. It's not a complicated process. If your application gets through, they will conduct multiple interviews to verify your background, educational qualification, and financial status. 
Step 3: Training
Once your application is approved, you will be invited to join Amazon's training program. They'll teach you everything you need to know to get your DSP business up and running.
Step 4: Get a Delivery Station
Once training is over, you're all set to get a delivery station from Amazon. This is where your business operations commence. You will sign a contract with them, which will furnish all the details on rates. 
You should have your own delivery vehicles, and you will be responsible for fuel and maintenance as well. 
Step 5: Build Your Team 
Now, it's time to put your team together. Hire reliable drivers and staff to make your business run like a well-oiled machine. Amazon can lend a hand with this part too. Note that they have rules and regulations for driver recruitment as well. 
Step 6: Start Delivering 
With your team in place, you're ready to hit the road and start delivering those packages. Amazon provides the gear and software to track everything and keep things running smoothly.
The Routine of a Delivery Service Partner
What does a day look like for a Delivery Service Partner? We are simplifying it for you. 
Reviewing and Assigning Routes.
Checking in with your delivery team and coaching them.
Handing out devices and inspecting vehicles and equipment before loading. 
Giving updates and reminders on the safety protocols, etc. 
Monitoring the progress and resolving queries or concerns, if any. 
If there are queries about packages or routes, the area manager or associates will offer assistance. 
Once the deliveries are complete, you will check with the team on issues or undelivered packages and ensure vehicles are ready for the next day.  
Extra Tips for Your DSP Adventure
Knowledge is Power: Study up on the logistics and e-commerce markets and dig into Amazon's DSP program. The more you know, the smoother the ride.
Build a Dream Team: Reliable drivers and staff are your secret weapons. They'll be the backbone of your business.
Service with a Smile: Amazon customers love top-notch service. Keep them happy with accurate info, real-time tracking, and quick issue resolutions.
Stay Flexible: The delivery world can change fast. Be ready to adjust your routes and schedules to keep up with customer demands.
Tech-Savvy Wins: Stay updated on tech trends in logistics. Using the latest tools can increase efficiency, keep track of packages, and ensure customer satisfaction. 
Benefits of Being an Amazon DSP
Starting an Amazon DSP business can be a ticket to the exciting world of logistics. Amazon's DSP program offers a unique chance to partner with a major player in e-commerce.
But remember, it's not a small feat. Starting this business takes time, money, and effort. Hence, you should do your homework and be prepared to take up the responsibilities laid by Amazon.