Are you a startupreneur looking for effective Digital Marketing strategies to propel your business? This blog post is for you! 
Internet is ruling the Bizz world. Hence, digital presence is an indispensable part of any business, irrespective of size and industry. Let us dive deep into Digital Marketing and its significance for startups. 
Go Digital from Day One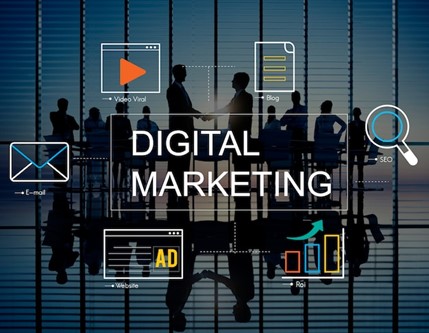 If you are assuming Digital Marketing can wait till you get a few customers, you are making a BIG MISTAKE! We will tell you why. 
Competition: Do you know there are 200 million businesses worldwide? According to the U.S. Census Bureau, there are 33.2 million businesses in the United States alone as of 2023. Just think about the level of competition you might face depending on the kind of business you do. The internet has made it extremely easy for people to start a business. Hence, an impactful online presence is vital to beat the competition and attract potential leads. 
Target Audience: As Scott Cook, the co-founder of Intuit Inc. rightly says, a brand is no longer what we tell the consumer it is – it is what consumers tell each other it is. Social Media presence helps you reach and study your target audience most effectively, giving you valuable insights to boost your business. 
Lack of Budget: It is a universal truth that every startup has a tight budget till the business scales. In such circumstances, online presence is one of the most budget-friendly methods of promoting your brand and gaining the attention of your target audience with minimal investment. 
Essentials for Digital Marketing – A checklist
Now that you are convinced to go digital, here are a few things you need to have in place before establishing your online presence
Know your Target Audience: Have absolute clarity on who your product or service is for and what pain points they resolve. 
USP: Define your Unique Selling Point (USP), i.e., what sets you apart from your competitors. Your marketing exercises would be futile without USP. 
Brand Identity: Have your logo, color palette, brand persona, and voice finalized before launching your business.
A Website: Have a well-designed, informative website that is easy to navigate and optimized with the right keywords for Search Engines. 
Social Media Accounts: Create social media accounts for your business to engage and interact with your target audience.
The Right Team: You need the right content writers, designers, and SEO specialists to enhance your online presence and popularize your brand. 
4 Innovative Strategies for Explosive Growth
Content Marketing
Create relevant, high-quality content to attract and engage your target audience. The content can be blog posts, articles, videos, infographics, e-books, etc. 
Content Marketing serves many purposes.
It creates brand awareness among the target audience. 
It attracts potential leads for business. 
Influencer Marketing
Collaborate with influencers who are relevant to your industry. As influencers already have an active follower base, their endorsement opens up new opportunities for your business, aiding in expanding your customer base. Before you finalize an influencer, do the following. 
Be clear on why you want to collaborate with an influencer. It can be increasing brand awareness, generating more leads, or driving sales. 
Check the post consistency and engagement rate on social media. 
More engagement does not necessarily mean authenticity. Check if the influencer is authentic and what the followers say or feel about him/her. 
Collaborate only with an agreement outlining the scope of work, deliverables, timelines, payment terms, etc. 
Live Streaming and Podcasting
Live Streaming and Podcasting are all the rage now. They help you connect with your target audience and build a digital community that vouches for your brand. 
Live streaming is ideal for hosting Q&A sessions, product demos, behind-the-scenes, etc. Podcasting helps you share your expertise and insights, boosting the authority and trustworthiness of your brand in the market.
Chatbots
Implementing chatbots ensures 24/7 customer service by answering queries, providing support, and even closing sales, which enhances customer satisfaction and helps you earn loyalty for more business deals. 
There are rule-based chatbots and AI-powered chatbots (a more sophisticated version). You can choose an ideal chatbot for your business based on your requirements and budget. 
MetroMax Solutions – Your Trusted Digital Marketing Service Provider!
We take care of your company's Digital Marketing end-to-end. All you need to do is focus on growing your business. Book your FREE consultation with out digital marketing today to learn more about our service offerings.